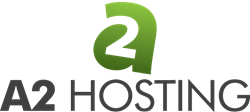 A2 Hosting's increase in dedicated server performance over the five tested competitor offerings can potentially save companies thousands of dollars in lost productivity each month.

ANN ARBOR, Mich. (PRWEB)
June 08, 2021
A2 Hosting, a provider of high-speed hosting solutions, today announced the availability of bare metal dedicated (BMD) servers in both Managed and Unmanaged plans. The new solutions leverage state-of-the-art AMD EPYC™ processors and Intel Xeon® processors along with NVMe SSDs for the company's best price to performance ratio to date.
Plan options vary by computational…
Source link